Florida congressman Maxwell Frost, a Democrat, is increasing pressure on Ron DeSantis to address the state's ongoing home insurance crisis, demanding a meeting with the Republican governor to discuss possible solutions.
While home insurance premiums have increased all across the country in the past five years, in Florida they have tripled in that same period. Floridians are currently paying, on average, more than $4,200 per year, while the national average is $1,700, according to data from the Insurance Information Institute (Triple I).
According to Triple I, the state's home insurance premiums are currently the highest in the entire country. This increase has caused financial distress to many Floridians, who previously told Newsweek they were considering leaving their home without coverage, or even moving out of the state.
Earlier this week, Frost, who was voted into Congress last year, sent a letter to DeSantis inviting him to a discussion on how to help Floridians with their increasingly high insurance premiums.
Sharing the testimonies of some of his constituents in Florida's 10th Congressional District, whose stories he heard during a roundtable on November 10, he wrote: "What I heard emphasized the harm directly caused to Floridians by your lack of leadership to properly regulate the insurance industry, mitigate the destruction of extreme weather events, and make informed legislative decisions to solve the problem."
He added: "I request an urgent meeting to discuss my constituent's concerns and hear your plans for a solution to this crisis."
One of his constituents, a long-time teacher who has already paid off the mortgage on her home, had her insurance premiums increased by $1,000 per year. She told Frost she's considering delaying her retirement because of the significant cost of her home coverage.
In a post shared on X, formerly known as Twitter, following the roundtable, Frost wrote: "The property insurance crisis in Florida is devastating thousands of individuals across the state. At our roundtable discussion, homeowners and aspiring homebuyers shared their struggles, from delayed retirements to tough choices between healthcare and home protection. No one should have to make these sacrifices."
He added: "Governor DeSantis needs to take swift action to protect Floridians now."
In a later post published on November 14, the Democrat shared some of his constituents' stories, writing: "The property insurance crisis in FL is devastating thousands of folks, these are just a few of my constituents' stories. No one should have to make these sacrifices. @GovRonDeSantis, it's time for real solutions."
Newsweek contacted Frost's office and DeSantis' spokesperson for comment by email on Friday.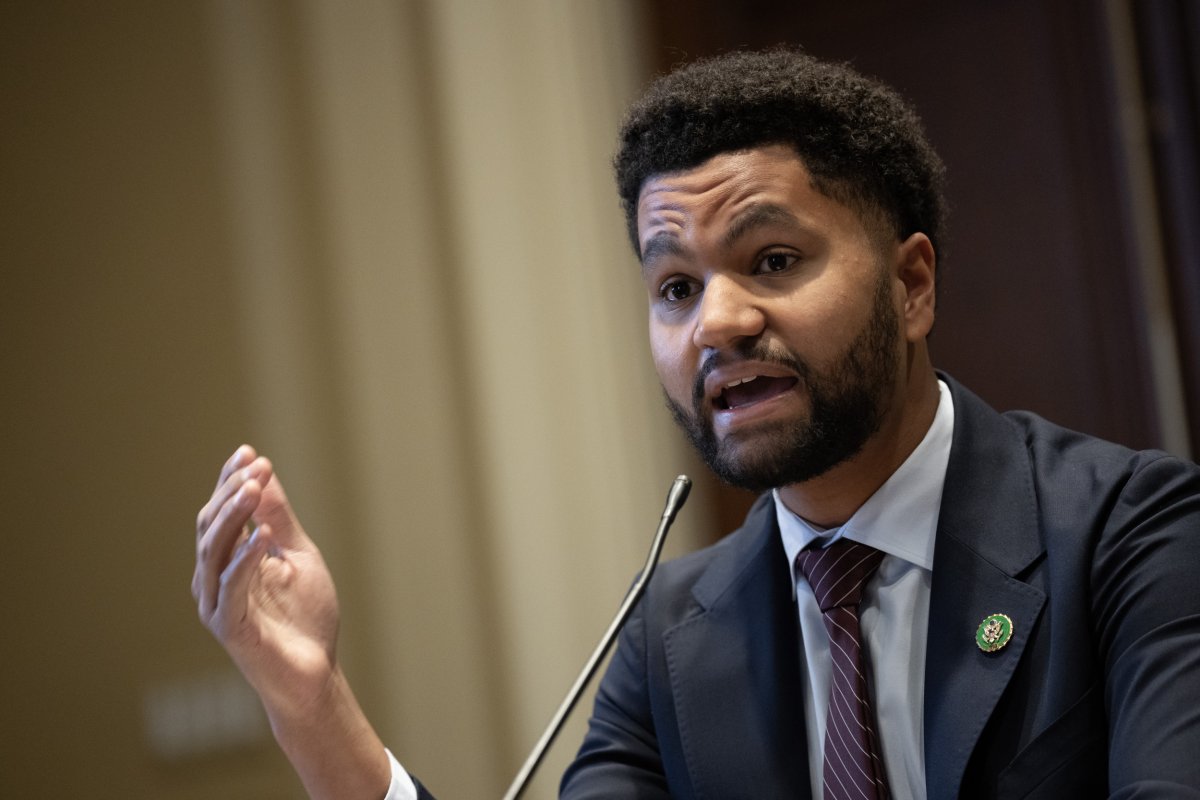 In previous comments to Newsweek, DeSantis' spokesperson Jeremy Redfern said that the governor has already addressed the crisis in previous policies, adding that "even the most aggressive reforms will take time to affect the insurance industry. The 2021, 2022, and 2023 legislative efforts will be effective, and we already see evidence that the market is improving."
Have you been affected by the rising cost of Florida's home insurance premiums? Are you considering self-insuring your home, or going without coverage? Email g.carbonaro@newsweek.com
Uncommon Knowledge
Newsweek is committed to challenging conventional wisdom and finding connections in the search for common ground.
Newsweek is committed to challenging conventional wisdom and finding connections in the search for common ground.