The Minnesota state government created a commission to try to figure out how to make their flag less "racist" against Native Americans and it is now considering a plethora of "qualifying designs" submitted by the public. 
The state flag of Minnesota features a modified version of the seal of Minnesota emblazoned on a blue field. The first version of the flag was adopted in 1893. However, critics on the left have blasted the flag for its depictions of Native Americans. 
A professor of urban studies at the University of Minnesota, William Lindeke, called it "our racist and ugly state flag." 
He went on to claim it represented genocidal feelings from White people. Specifically, "the dominant feelings of white Minnesotans at the time, most of whom wanted to eradicate Native Americans from their homeland. As such, the seal and flag represent sentiments that led directly to the genocide of Dakota people, and is one that Minnesotans should not celebrate in any way." 
MINNESOTA TEACHER GIVES STUDENTS SURVEY ABOUT PRONOUNS, ASKS WHETHER TO CONCEAL GENDER CHANGES FROM PARENTS
"Note that the Minnesota state flag breaks nearly every one of these rules. Minnesota's flag is so bad, in fact, that it consistently ranks as one of the bottom state flags in the nation, offering a combination of offensiveness and inelegance that's hard to top," he said. "There's not much you can say to defend the Minnesota state flag… I guess it's historically honest, reflecting a deep well of racism that is inseparable from our state history."
MINNESOTA SCIENCE TEACHER CLAIMS CELL BIOLOGY LESSONS ARE PART OF 'CAPITALIST INDOCTRINATION'
An activist from Minnesotans for a Better Flag, Brandon Hundt, said, "There's a racist undertone, where you have the Indigenous man riding off ceding land to the pioneer taking over." 
ANTI-CAPITALIST TEACHER PROMOTES ANARCHY, 'LOVES' WHEN STUDENTS HAVE 'NO RESPECT FOR AUTHORITY'
Residents have sent in 2,600+ for redesigns of the state flag and the state seal by the Oct. 30 deadline. The commission only accepted 2,123 so far as "qualifying submissions."
Some of the "qualifying submissions" included a Marxist hammer and sickle symbol, a pride flag and other symbols despite the fact that the rules said, "Symbols, emblems, or likenesses that represent only a single community or person, regardless of whether real or stylized, may not be included in a design."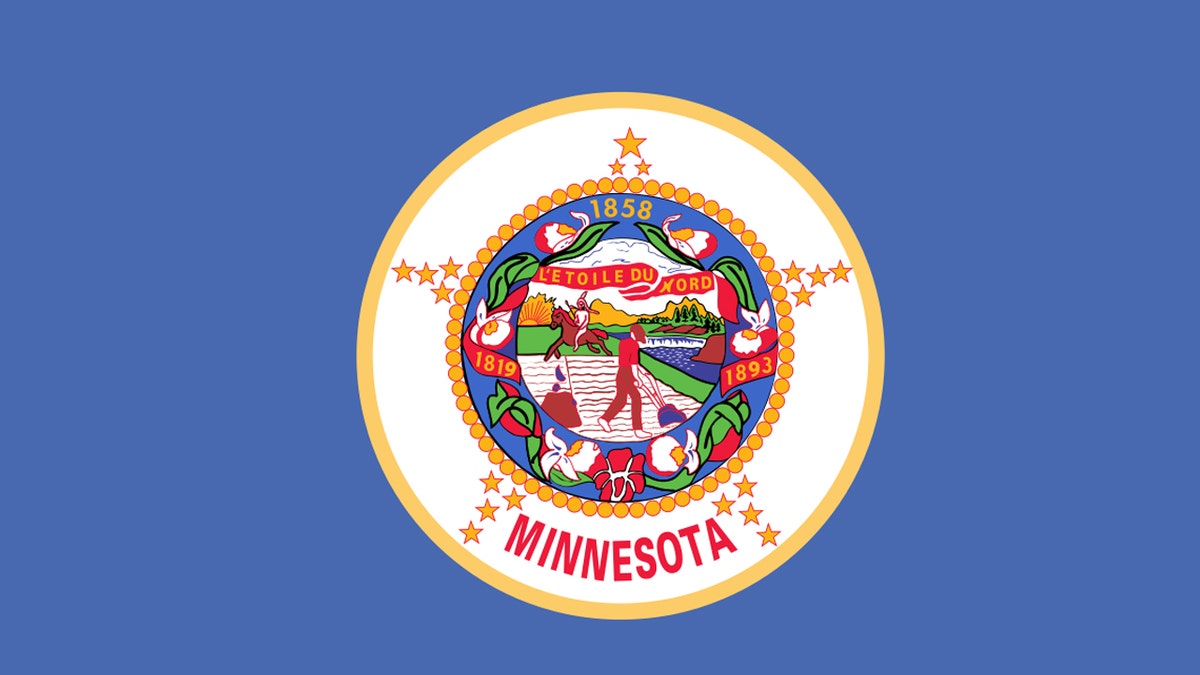 "The Commission shall develop and adopt a new design for the official state seal and a new design for the official state flag. The designs must accurately and respectfully reflect Minnesota's shared history, resources, and diverse cultural communities," the state's Emblems Redesign Commission said. 
CLICK HERE TO GET THE FOX NEWS APP
For more Culture, Media, Education, Opinion, and channel coverage, visit foxnews.com/media.