Rain is making a highly anticipated return to the U.S. after nearly 15 years — and he's thrilled about it.
Before there were K-pop heavy hitters like BTS — and member Jung Kook taking over the TODAY plaza — Blackpink, Twice, Le Sserafim and Seventeen, among others, Rain was the K-pop sensation paving the way for the South Korean genre.
Rain, whose real name is Jung Ji-hoon, has been making music since he was 16 years old, in addition to starring in hit K-dramas and movies like "Along With the Gods" and "The Last 49 Days." Now, the 41-year-old is celebrating his decades-long career by sharing his music with U.S. fans throughout his "Still Raining" tour.
"I'm so excited," Rain says in English via Zoom, before speaking in Korean with a translator. "I missed my fans in the U.S. … I'm just really happy to be able to perform again. K-pop has become a global genre."
From Jung Ji-hoon, to Fanclub, to Rain
Born in Seosan, South Korea, Rain's given name is Jung Ji-hoon. The artist began his career in 1998 as part of the boy band Fanclub. When the group didn't gain commercial success, he embarked on his solo career.
The name Rain, he said, was given to him by his producer J. Y. Park, founder of JYP Entertainment.
"It had two kinds of meanings, because in Korean it means precipitation — like water and rain," he explains. "But it also has the meaning of 'something was sad.' It has the meaning of sadness."
"And he told me that the way I danced kind of looked sad, so it had a double meaning," he continues. "But then later I just used it as a proper noun so that people can remember me whenever it rains and think of me, be reminded of me, when it rains."
Rain's breakthrough happened with his third studio album, "It's Raining." Released in 2004, the album and title track made him an international success — even getting recognition in the U.S.
By 2006, he was featured on Time's 100 Most Influential list and made another appearance on the list in 2011.
K-pop wasn't at the stature that it appears to be in current times, but one could say that Rain was the Korean act to know. Billboard even called him "a pioneer of the Hallyu wave," the name used to describe increases in international interest in Korean pop culture. His mandatory military service in 2011 was also covered by the magazine, decades before interest in BTS' members' own service.
Beyond his music and dance moves, his role in the 2004 Asian drama "Full House" made him a TV star and cemented his title as a triple threat. Then there was his crossover, with appearances in Hollywood films like "Speed Racer," "Ninja Assassin" and "The Prince," starring Bruce Willis and John Cusack.
Building a family
Amid Rain's blossoming career and gaining superstardom, he also fell in love. The artist maintains a relatively private personal life, rarely sharing photos of his wife, actor Kim Tae-hee, or their 6-year-old and 4-year-old daughters.
Rain and Tae-hee began dating in 2013. During an episode of his web variety show "Season B Season" in 2020, he shared how it "took one year" for his wife to fall for him.
"I asked her out first, and it took a long time to get her to say yes," he said, according to Soompi. "It took one year."
Rain and Tae-hee would go on to get married on Jan. 19, 2017, holding a small wedding at a Catholic church, per Soompi. They welcomed their first child, a daughter, in October of that year.
The couple are also parents to a second daughter, whom they welcomed in September 2019. They have yet to share their daughters' names.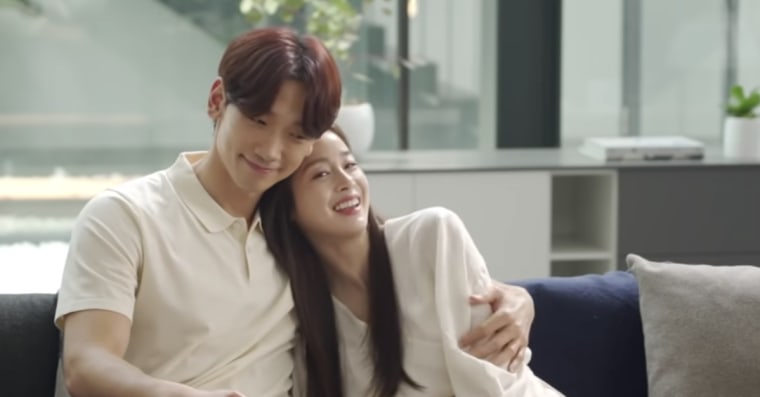 While they keep their children out of the public eye, Rain and Tae Hee have worked together on various projects. The couple have been in commercials together for La Cloud and massage chair brand Bodyfriend, showing off their love for one another.
Reconnecting with his fans
In just a matter of weeks, Rain will be bringing his "Still Raining" tour to the U.S. This will be his first tour since 2016, and his first shows for U.S. fans in 15 years.
"I am preparing really hard for this upcoming concert and my music will be a mix of retro and trending music," he says, "So (fans) will be able to enjoy it a lot. And one other unique point is that I'll be singing other artists' songs for the first time."
The shows will run for over two hours and "have a lot of exciting footage, many songs and dances," Rain said. Among those include songs by Bruno Mars and K-pop group NewJeans.
The concerts are described as "a blend of heart-pounding beats, entrancing melodies, and dazzling visuals," that will make longtime fans nostalgic, while also an entertaining introduction to new fans.
"I just want to remember the memories that I shared with my fans in the past," he continues. "I want to do music again. I want to just have fun and enjoy this stage with my fans."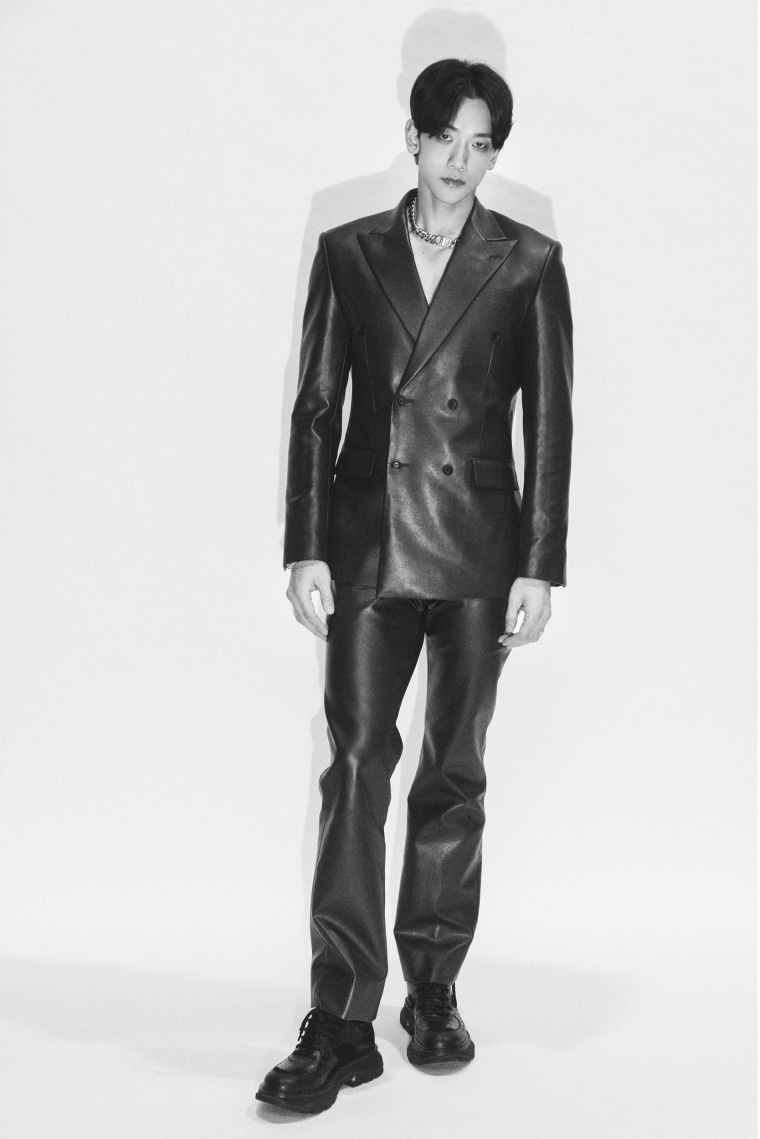 What's next for Rain?
"K-pop has become so huge globally now," Rain said. "It's really hard to work with all the dancer teams as well. They, themselves, have become celebrities."
With social media platforms connecting people around the world, Rain believes his early hits could've gone viral.
"I have a song called 'Rainism' and if 'Rainism' had been released today, then I think it would have gone a lot more viral on TikTok, Reels, on Instagram," he said. "People would be able to sing along, dance along."
Fans will have plenty of opportunities to create dance challenges on social media. Rain teases that he has a new album that he's working on and hopes to release it in March.
"It's very easy to listen to songs and afro-beat kind of music," he said "I'll be shaking my bottom a lot."
Reminiscing about his breakout role in "Full House," he jokes that he's "too old" for romantic comedies — despite telling him that he is most certainly not.
The 2004 rom-com series followed an aspiring scriptwriter whose friends trick her into thinking she won a vacation and secretly sell her home, called "Full House." While on her trip, she meets a famous actor, played by Rain, and they become friendly.
However, when she returns home, she discovers that she is now homeless and that he has bought her home. A romance ensues.
These days, he says, "If I were to act again, I want to be involved in action or thrillers, or very emotional characters. I want to be acting out those deep characters."
It appears he will be mixing both romance and suspense in his upcoming drama, "Red Swan," where he will portray a bodyguard to a rich family. "I'm looking forward to that," he said.
For more from NBC Asian America, sign up for our weekly newsletter.