Last week, the internet went into a frenzy as Paramount Pictures released the first trailer for Tina Fey's forthcoming Mean Girls the musical movie.
But the opening tagline (or burn, as many put it) "This isn't your mother's Mean Girls" and soundtrack by Olivia Rodrigo quickly centered a whole different generation as its intended audience—and unlike their millennial counterparts, Gen Z have a very different idea who their main Plastic is.
A post shared on X (formerly Twitter) by @kingbealestreet soon after received 24.9 million views, 210,000 likes, and best summed it up: "The public changed how Mean Girls is viewed so much that Regina George is now considered the titular role and not Cady and I find that interesting."
Another user added: "Regina was always the main character in my eyes."
"The same happened with Karate Kid, the main villain becomes a "hero" in the show, maybe it'll be deeper than we think," said another.
Indeed, while millennials who rented the now cult 2004 classic on DVD remember Lindsay Lohan's shy, awkward and socially-conforming 'nice girl' Cady Heron as its heroine, ultimate Mean Girl Regina George appears to be the sole focus of the new film's promotional artwork—and resonates much more with the teens and early 20s of Gen Z today.
Psychology student Mena Sutphin, 19, from Forest, Virginia, told Newsweek: "Regina George is definitely not your idea of a traditional heroine, but she possesses iconic and powerful characteristics that Gen Z can admire. I love her character's confidence and determination. She was hot, she knew it, and used it to her advantage. Yes, she was manipulative, deceitful and for lack of a better word, mean. But Regina had extremely permissive parents and her peers only praised her for superficial reasons—so ultimately she was a product of her environment."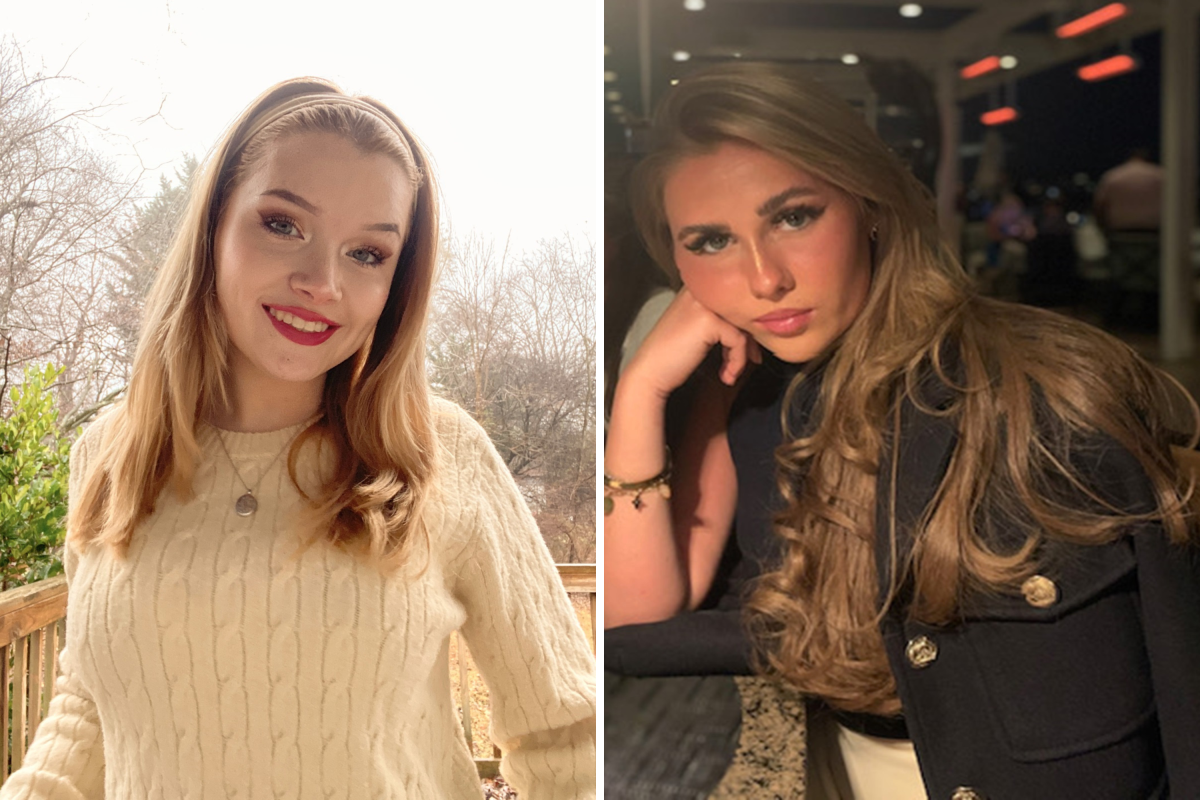 Pollyanna Eve, 17, a fashion design student from Essex, U.K., is another huge teen fan: "I love how Regina speaks her mind and doesn't succumb to peer pressure. She says it how it is, even if it is brutal, and I think we need more people like that in the world! People who aren't afraid to speak the truth," she told Newsweek.
"Regina was a typical teenage girl going through the common teen struggles such as boyfriend trouble, nasty girls and the pressure to be liked and popular. I think her character was misunderstood because of this," she added.
'The Regina Effect'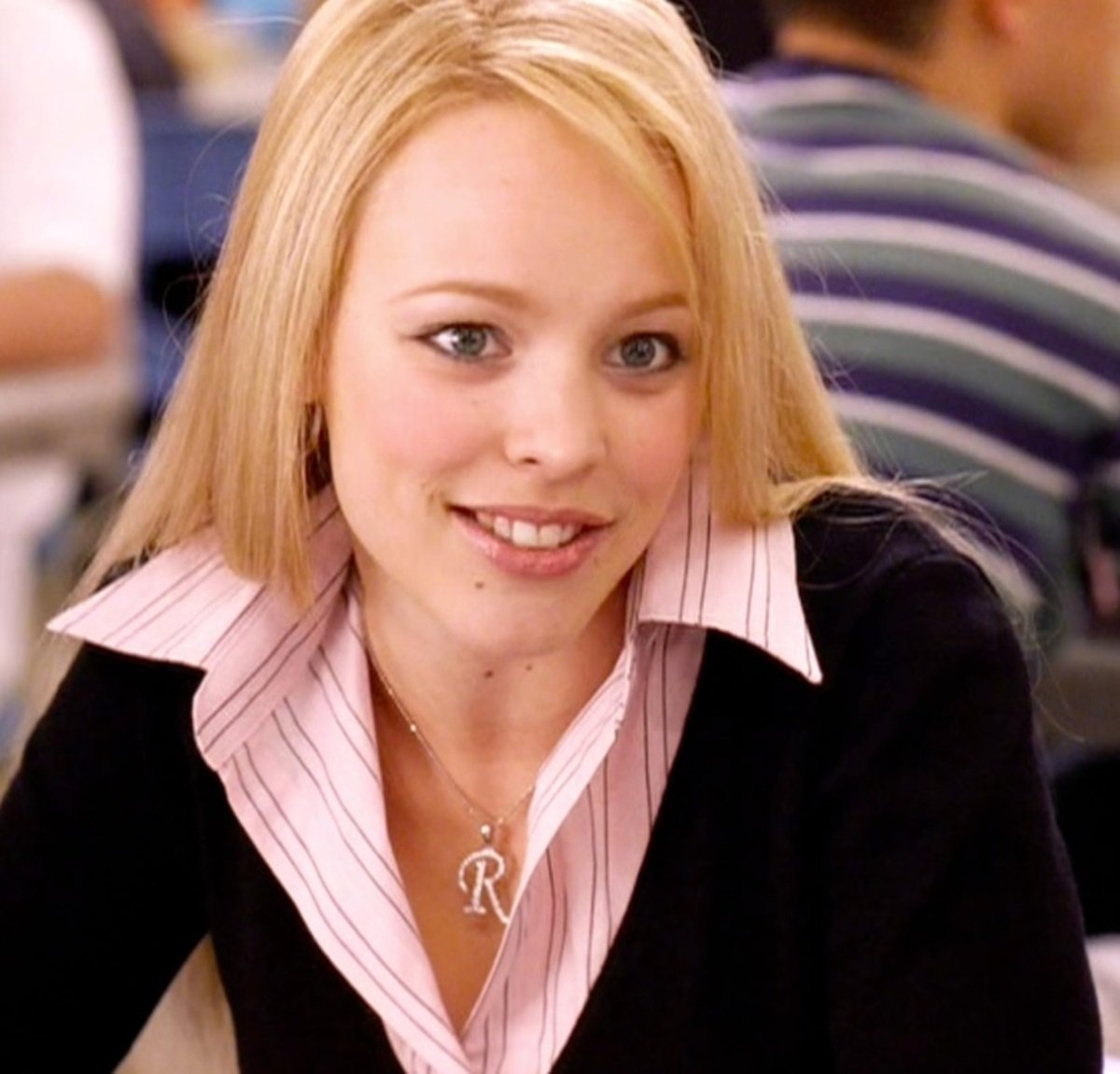 Even though Sutphin was just a newborn and Eve hadn't even been born when the original movie was released, the two of them agree the pressure of social status and savvily dealing with the brutal reality of teen-dom in 2023 make George (originally played by Rachel McAdams, above) a much more relatable heroine.
And the remake (a screen adaptation of writer Fey's Mean Girls musical whose Broadway run was cut short due to the pandemic) will speak to the women of this generation, explains Dipti Tait, a psychotherapist who specializes in human behavior.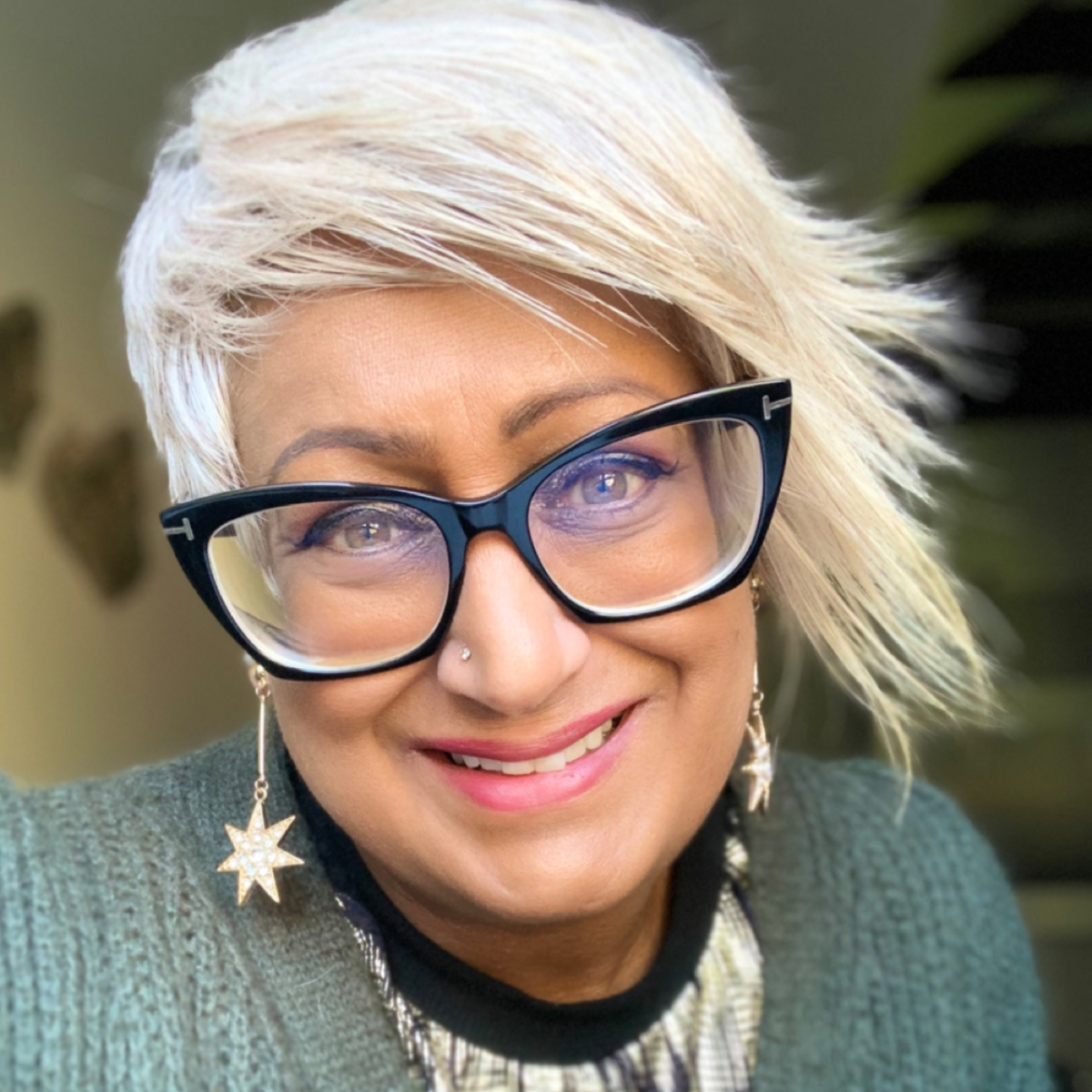 Dipti Tait spoke to Newsweek about the evolution of girlhood.
Dipti Tait/Instagram/@dipnotherapy
She told Newsweek: "When the film first came out, it was too much too soon for some people. As women and girls had a different mindset 20 years ago.
"Since then, we have had so many different cultural and societal shifts. Women are now allowed to be opinionated. They are allowed to say what they want without fear of being violated, judged, or ridiculed.
"Women have been given a voice now, that's why Gen Z see Regina George as an empowering figure rather than someone who is too outspoken."
It seems Paramount—the studio behind writer Fey's "new twist" on Mean Girls—wants to tap into this, starting its promotional push by uploading the original film to Tiktok in 23 clips to celebrate October 3. (For those who don't know, October 3 is now considered 'Mean Girls Day' thanks to a million memes of the scene where Heron speaks to her crush Aaron Samuels for the first time, and asks him the date.)
And while the characters of the original film almost two decades ago didn't even own a smartphone, teenagers today grew up fluent in social media. Eve—for example—dressed up as her heroine George for Halloween this year, using sounds from TikTok to recreate the scene where George gets hit by a bus.
Then there's actress Renee Rapp, who plays George 2.0, and already boasts 1.6 million followers on the platform alone.
Gen Z Value Diversity and Inclusion
Dr. Louise Goddard-Crawley, a psychotherapist based in London, U.K., discussed how modern girlhood has been impacted by technology.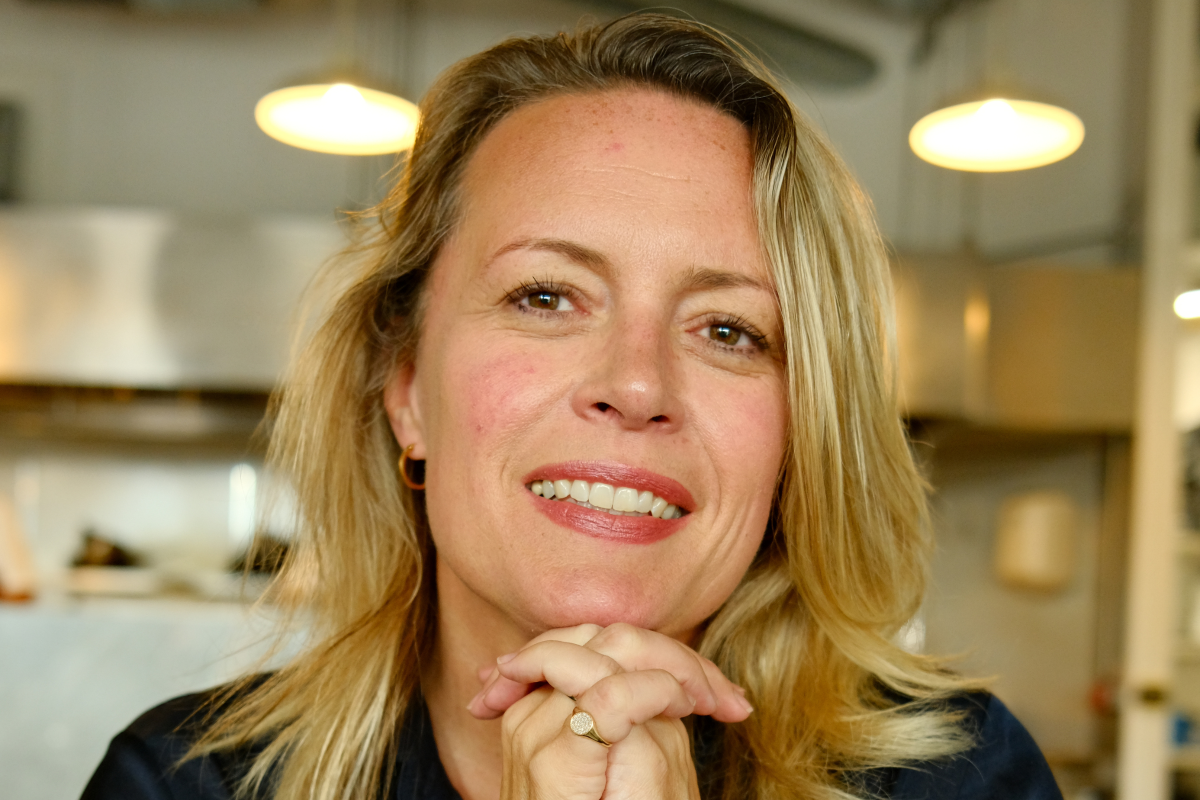 Dr. Louise Goddard-Crawley has explained how teenager girls view the world today, as opposed to almost 20 years ago when Mean Girls was first released.
Dr. Louise Goddard-Crawley/Provided
She told Newsweek: "In the early 2000s, the emergence of social media platforms like MySpace marked the initial foray into the digital realm. However, the influence on self-presentation was not as all-encompassing as it is today. Fast forward to the 2020s, where Generation Z has matured amid the pervasive presence of platforms such as Instagram, Snapchat, and TikTok. These visually-driven spaces have heightened the importance of curated self-presentation, offering both empowerment and challenges related to self-esteem."
"Regina George's bold and assertive demeanor may appeal to those who perceive such qualities as empowering within the context of online self-presentation. Gen Z, valuing diversity and inclusivity, may appreciate characters like Regina who defy simple categorization and challenge stereotypes," she added.
The musical trailer is also noticeably different in that it features greater diversity and does not divide different ethnic groups into cliques. This time, Damien, who is the first person Heron meets, is played by Black actor Jaquel Spivey and Plastic member Karen Smith is now Karen Shetty, played by South Asian Avantika.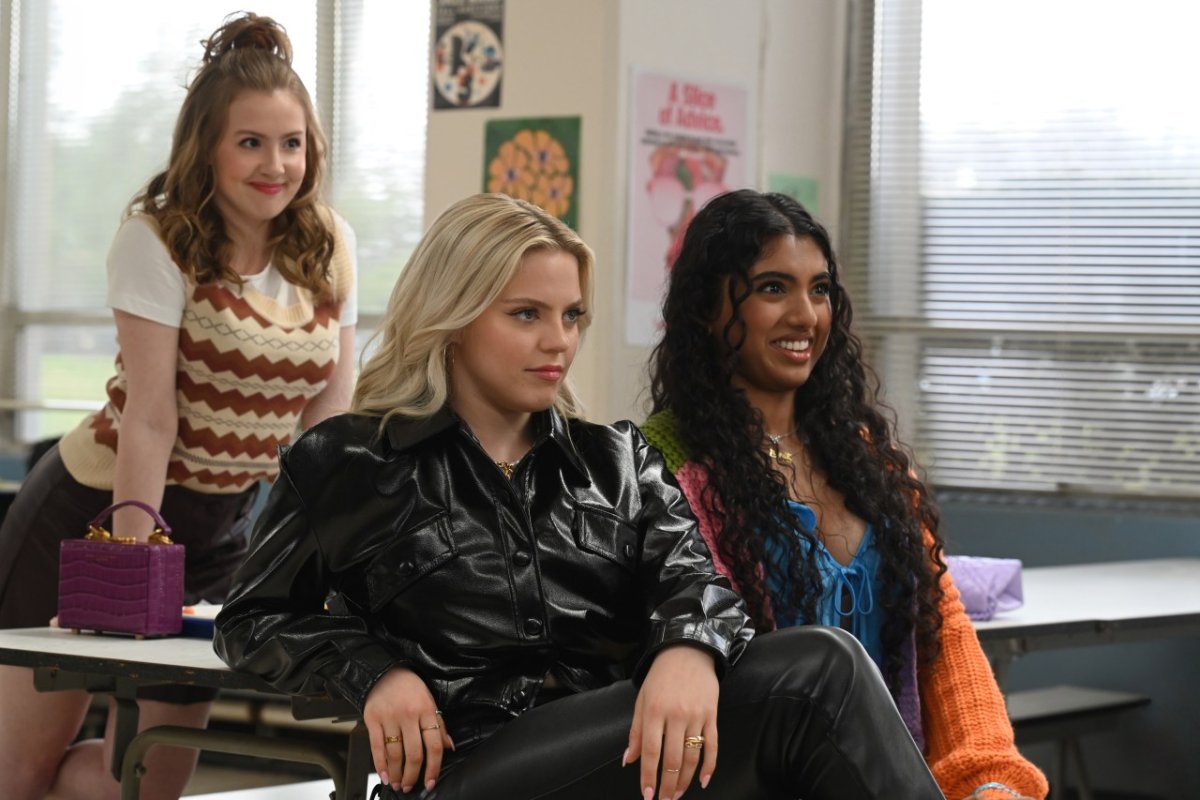 In the original, Heron is introduced to Janis who shows a map of where to sit in the North Shore High School canteen. Today, the film would likely face backlash over the group references that include "Asian nerds, cool Asians, and unfriendly black hotties," to name but a few.
But the cliques might not be the only thing which Gen Z see through fresh eyes. When asked about original main character Heron, both teens Newsweek spoke to had surprisingly little to say—but they certainly think Regina wasn't the only "villain" of the piece.
Sutphin told Newsweek: "People are quick to view Regina as the only antagonist and turn a blind eye to Janis. She is the most misunderstood character in the film, without a doubt."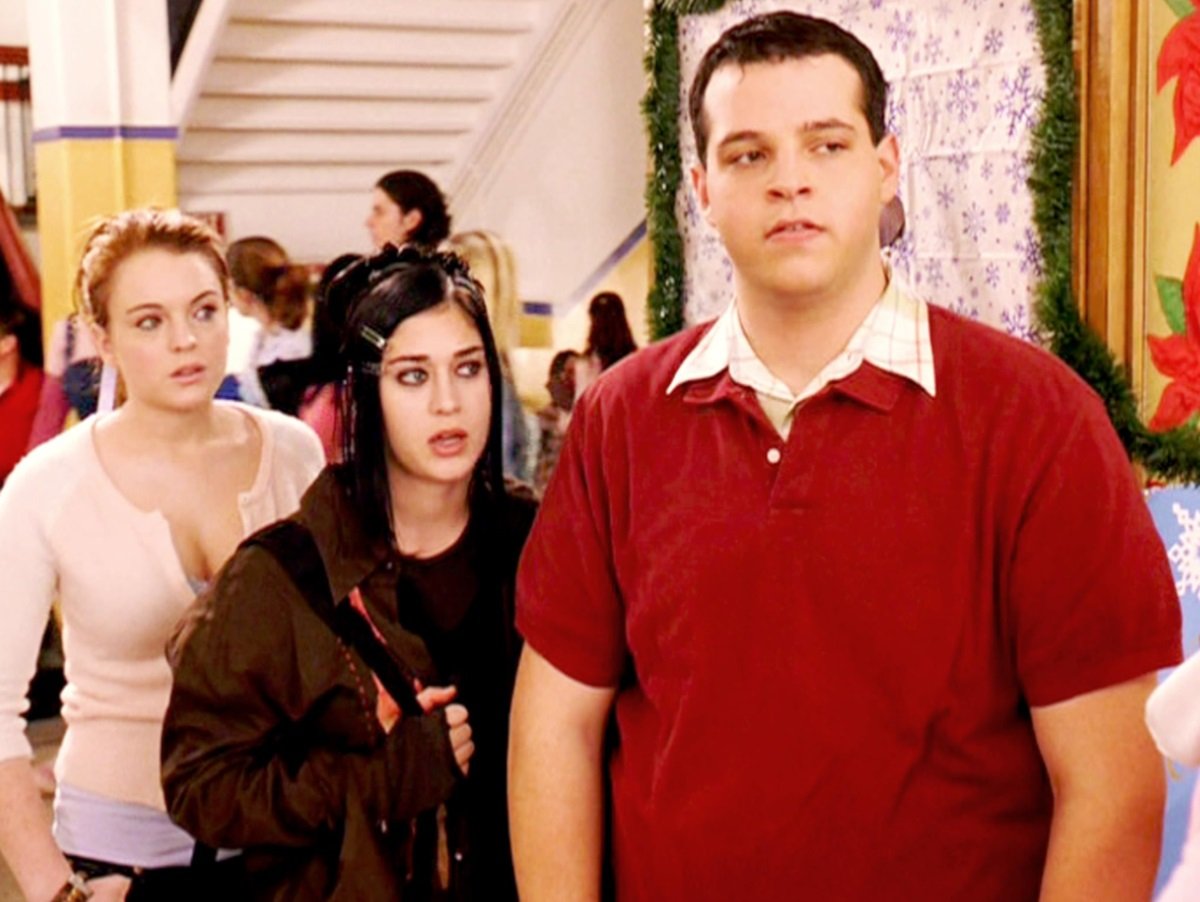 "Janis and Regina are both unbelievably manipulative and superficial. The two just have different ways of executing their 'mean girl' behaviors. Regina does not hide who she is, while Janis puts on a facade that she has moved on from all of the past drama."
But while the trailer seems to suggest a modern and diverse approach to the Mean Girls universe, we will have to wait until January 2024 to see if Fey can finally make fetch happen.
If you have a personal dilemma, let us know via life@newsweek.com. We can ask experts for advice on relationships, family, friends, money and work and your story could be featured on Newsweek's "What Should I Do? section.
Uncommon Knowledge
Newsweek is committed to challenging conventional wisdom and finding connections in the search for common ground.
Newsweek is committed to challenging conventional wisdom and finding connections in the search for common ground.