Two men were rescued from their sinking boat in a Florida waterway by local police amid tropical storm-like conditions.
The Martin County Sheriff's Office posted on social media about the rescue operation, saying that high winds and choppy waves caused a 15-foot skiff to begin to sink on the Intercoastal Waterway in Martin County, Florida.
Two men were on board the boat when it began to sink.
CHICAGO COMMUTER TRAIN COLLIDES INTO SNOW REMOVAL EQUIPMENT, 38 INJURED, 3 CRITICALLY
Mark Cocorullo was outside his back door when he noticed that the small boat had begun to sink. 
100TH FATALITY REPORTED IN MAUI WILDFIRE
"At some point, a wave went over the bow of the boat, and it flooded the boat," Cocorullo told FOX 29.
Martin County Sheriff's Office marine deputies who were patrolling the Intracoastal rescued both men before the skiff went underwater.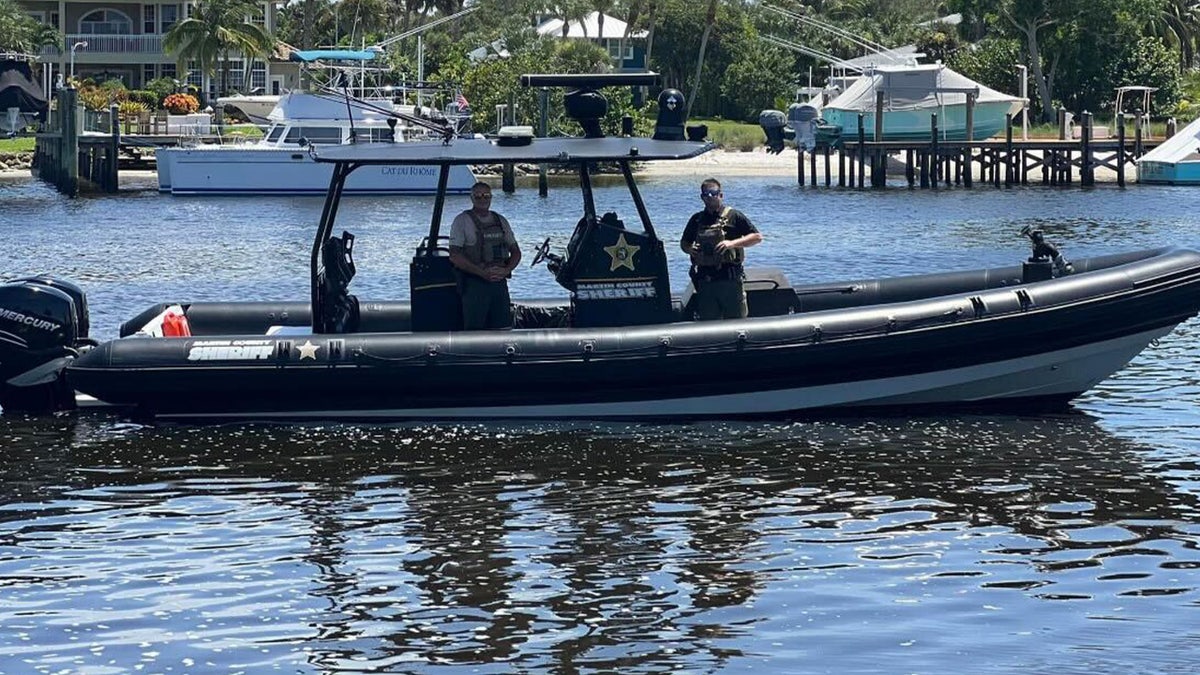 Neither of the men were hurt.
CLICK HERE TO GET THE FOX NEWS APP
"Another awesome job by our Marine Unit," the Martin County Sheriff's Office said in a Facebook post.