In context: Microsoft's failure to establish Windows on mobile platforms is one of its biggest regrets, but the company readily offers many of its services on iOS and Android. The next step in that process is the launch of a new cross-platform Windows "app" that collects numerous Microsoft cloud services and allows streaming a copy of Windows from a remote PC.
Microsoft has launched a preview version of an app that grants cloud-based access to much of Windows across PCs, web browsers, and Apple systems. This could be seen as a renewed attempt to bring Windows into the mobile space or hint at a possible cloud-based future for the operating system.
The Windows app includes Azure Virtual Desktop, Windows 365, Microsoft Dev Box, and Remote Desktop Services, streaming these services from a Windows-powered cloud PC.
To access the Windows version, users can use the Windows 365 app and activate the "Preview" option at the top of the window. For Mac, iPhone, and iPad users, the app is available via TestFlight, while the web version can be accessed via Microsoft's website.
Upon launching the Windows App, users should see a list of available devices, such as a cloud PC or remote desktop, on the main screen. A caveat is that the current available options for each application varies depending on the platform. Most Microsoft 365 functions are operational across all versions of the app, but some Azure and Dev Box features, particularly those related to file editing, are not yet available on all platforms. This guide page includes a chart that outlines these limitations.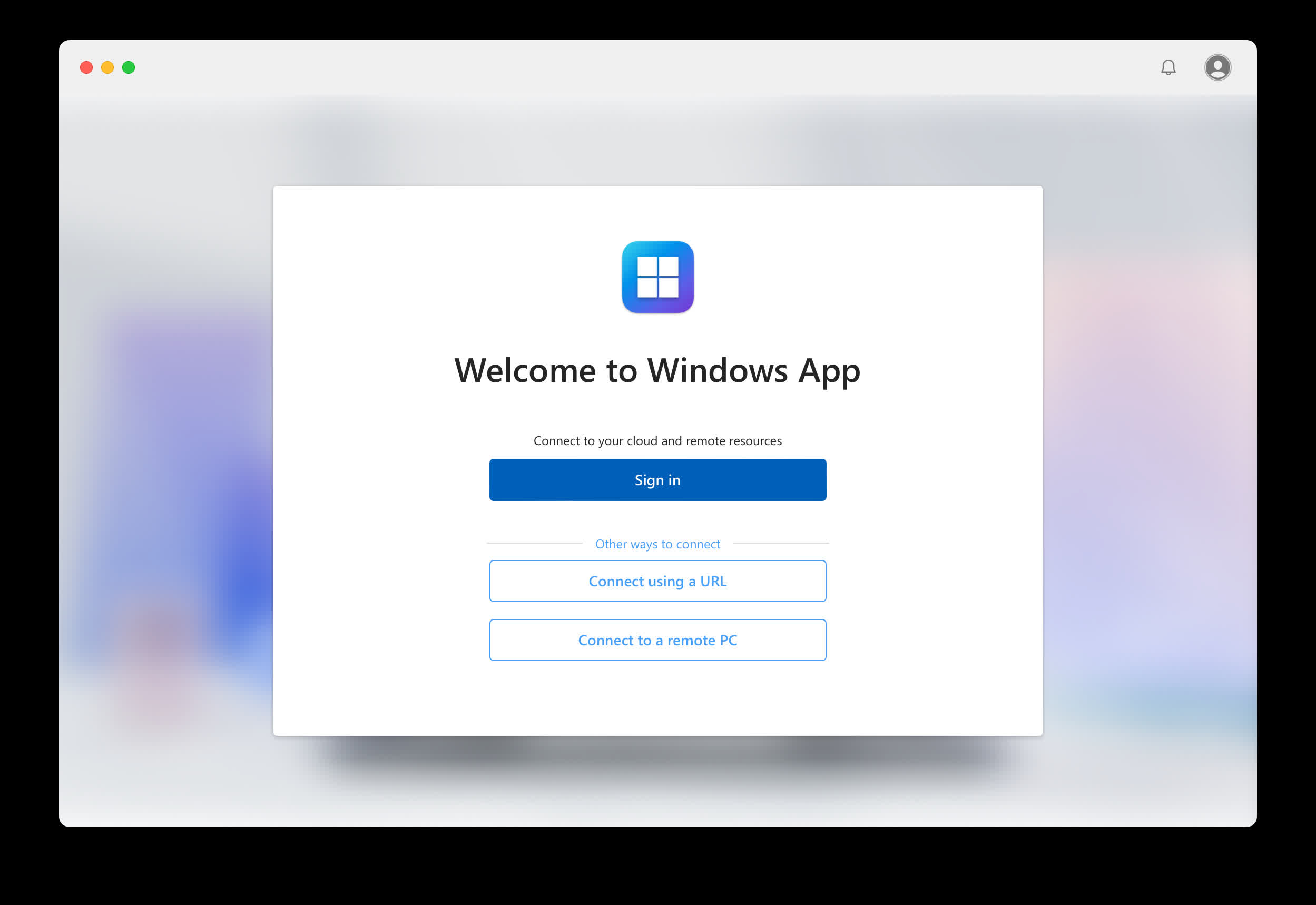 Additional features are coming, but the app already includes customization options, switching between multiple accounts, and remote PCs with home screen customization.
Furthermore, users can freely alter the Windows App's display settings. It supports multiple monitors, custom resolutions, dynamic resolution, and resolution scaling. The app is also compatible with peripherals such as webcams, speakers, external storage, and printers. The initial feature set, along with optimizations for Microsoft Teams, primarily focuses on remote work and collaboration.
Hints of a fully cloud-based version of Windows emerged during an FTC v. Microsoft hearing earlier this year. Uncovered documents detailed plans to evolve Microsoft 365, potentially transitioning Windows 11 to a cloud-based system. The launch of Windows 365 and the Windows App seem to be steps toward this larger goal.