Super Bowl champion coach Tony Dungy took issue with NFL officiating in the Baltimore Ravens' 34-20 victory over the Cincinnati Bengals on Thursday night.
Dungy wrote in a post on X that the officials would be the topic of conversation if Joe Burrow and Mark Andrews did not leave the game with devastating injuries.
CLICK HERE FOR MORE SPORTS COVERAGE ON FOXNEWS.COM
Specifically, he was upset about a penalty called on Bengals cornerback D.J. Turner II and wide receiver Odell Beckham Jr.
"If not for the unfortunate injuries to Mark Andrews & Joe Burrow last night everyone would be talking about the officiating. Missing a foul is one thing —you can't see everything that happens," he wrote. "But calling things that aren't there??? Phantom calls were a problem both ways!"
FROM OUTKICK: DESHAUN WATSON EXPERIENCE WITH CLEVELAND BROWNS HITS ANOTHER SNAG AND THIS ONE'S BIG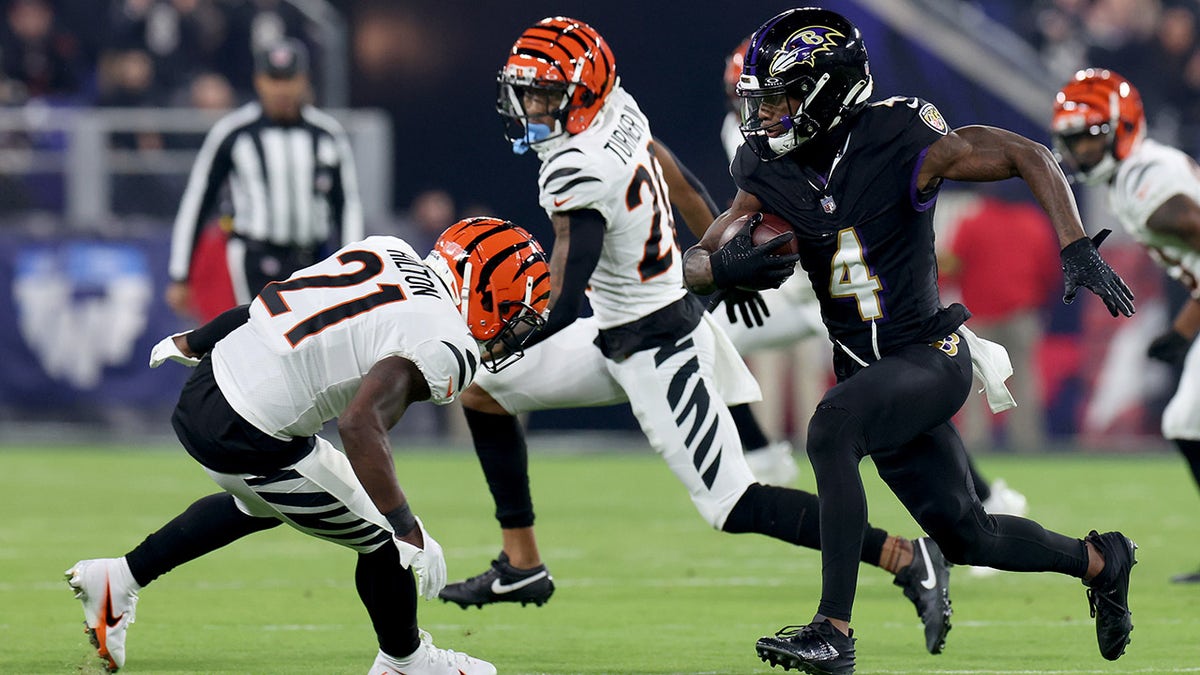 Between the Ravens and Bengals, 18 penalties were called. Each team suffered nine penalties – Cincinnati for 78 yards and Baltimore for 110 yards.
The Ravens overcame the penalties to win the game 34-20.
"We can't play the refs. Just keep going out there, keep pressing guys," Bengals safety Jordan Battle said after the game. "Stay in the receivers' faces. I know, obviously, some of the calls weren't good calls, but we can't control that. We have to keep going out there and playing and playing hard and just keep having faith in our guys. Guys in the DB room, we've just got to keep having faith in our guys in the DB room."
NFL PROBES BENGALS' INJURY REPORTING AMID JOE BURROW'S AILMENT, DELETED X VIDEO: REPORTS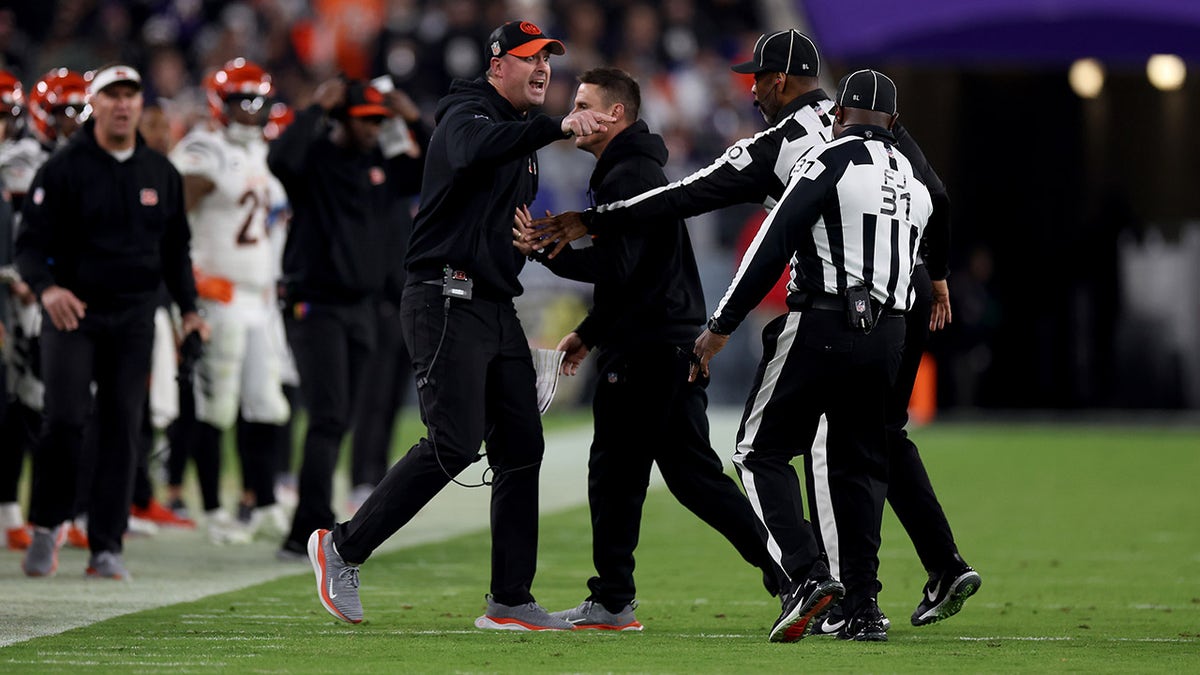 Dungy has gone after officials before. In 2019, he took issue with the rule allowing coaches to challenge pass interference calls.
"Please NFL do us a favor and don't let coaches challenge any more Pass Interference calls," Dungy posted along with a photo from the New York Giants and Dallas Cowboys game on Monday night.
"You're causing teams to lose time outs, making your officiating department look inept, and making us fans feel stupid — like we don't know the meaning of clear, obvious and significant!"
CLICK HERE TO GET THE FOX NEWS APP
The option was pulled at the end of the season.
Follow Fox News Digital's sports coverage on X and subscribe to the Fox News Sports Huddle newsletter.