The Baltimore Ravens' offense took a huge hit on Thursday night despite the team's 34-20 win over the Cincinnati Bengals.
Mark Andrews left the game in the first quarter as he went down in pain as the team was in the red zone and looking to score. He walked off the field under his own power and did not return to the game.
CLICK HERE FOR MORE SPORTS COVERAGE ON FOXNEWS.COM
Ravens coach John Harbaugh confirmed the worst after the game.
"Mark Andrews has a very serious ankle injury," Harbaugh said. "It looks like a season-ending injury, so our prayers will be with Mark. Nobody cares more about the team and being there for the guys than Mark Andrews."
FROM OUTKICK: DESHAUN WATSON EXPERIENCE WITH CLEVELAND BROWNS HITS ANOTHER SNAG AND THIS ONE'S BIG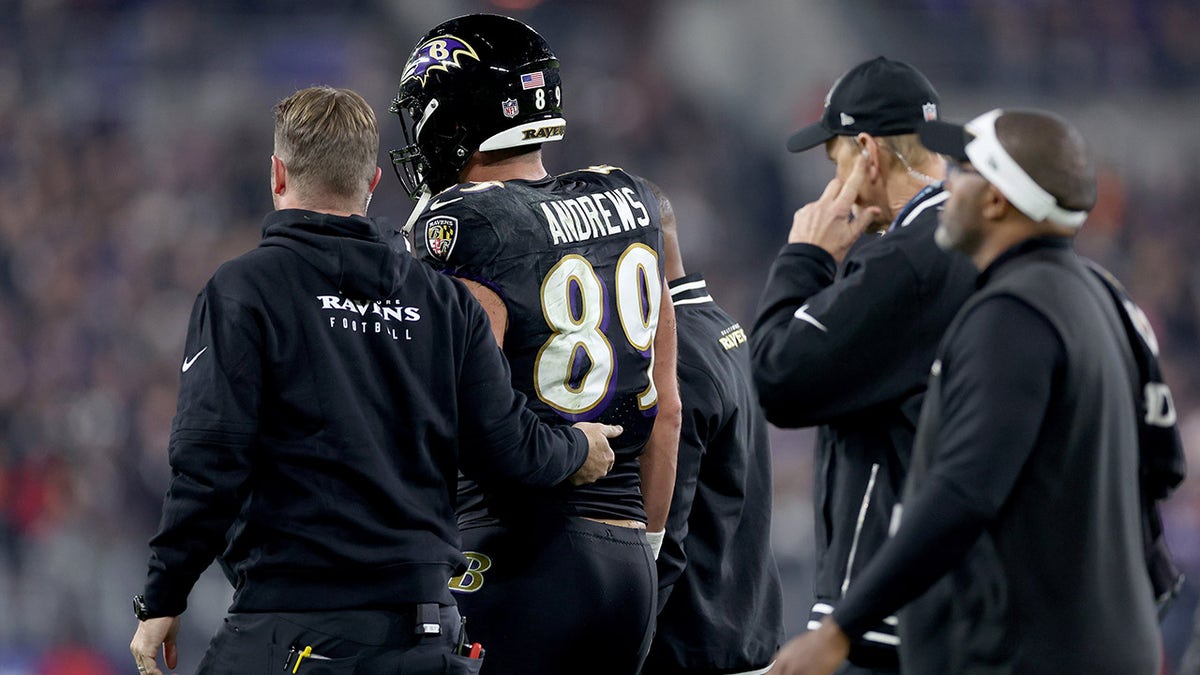 Harbaugh added that it was "more than just a sprain" but didn't have any details beyond that.
Andrews has emerged as a top tight end in the NFL over the last few years. He was the second-most targeted Ravens player on offense behind rookie Zay Flowers this season. He had 45 receptions for 544 yards with a team-high six touchdown catches.
It's a huge loss for the Ravens if he can't be out there at any point of the rest of the season as Baltimore looks prime and ready for a postseason run.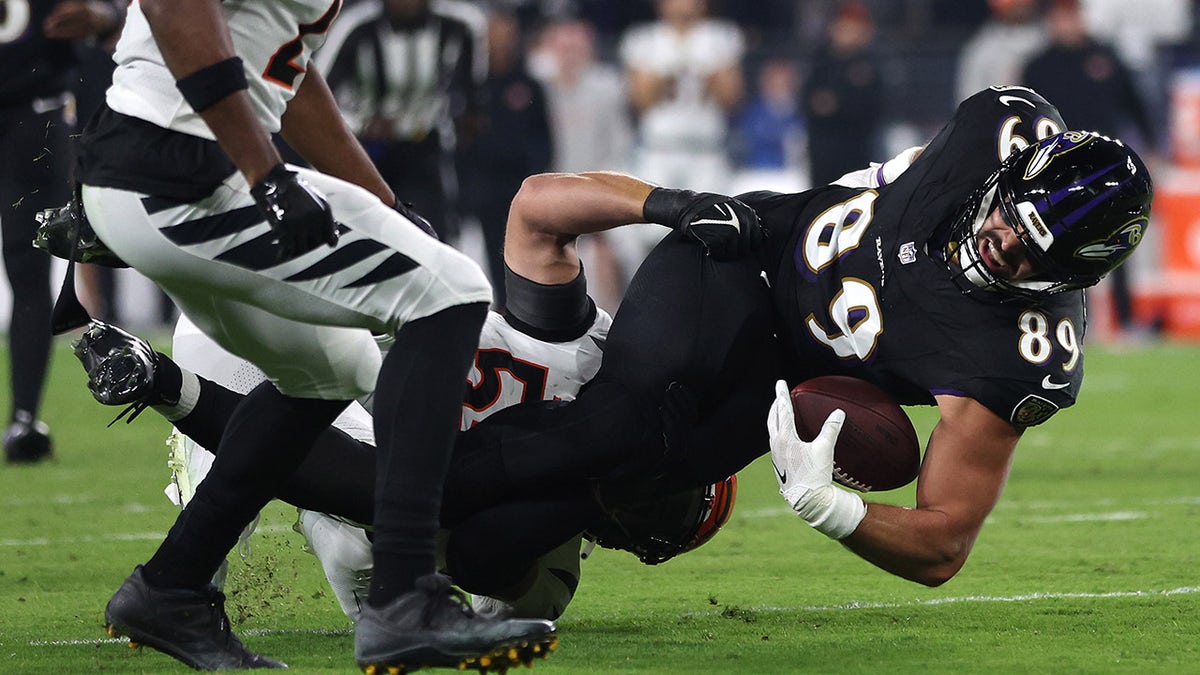 NFL PROBES BENGALS' INJURY REPORTING AMID JOE BURROW'S AILMENT, DELETED X VIDEO: REPORTS
"It's very tough. I was just telling the primetime crew out there that that's the guy who I entered the league with," Jackson told reporters. "We've been bread and butter, peanut butter and jelly – whatever you want to call it. It's very tough, because that's my boy.
"That's receiver [No.] 1 sometimes, and for him to go out [in the] first quarter . . . . He's been having a remarkable year. [He's] one touchdown away from a record, I think. That's tough, but we have to somehow do it without him. We have [Isaiah] Likely. We have Charlie [Kolar]. We have guys who are going to step up, but it's tough."
CLICK HERE TO GET THE FOX NEWS APP
Baltimore will hit the road next week to play the Los Angeles Chargers and then hit their bye week.