If you have been on the lookout for a new seasonal knitting project but are yet to be inspired, well, Remedy may just have exactly what you need.

The Alan Wake 2 developer has just shared the knitting pattern for Saga Anderson's rather fetching Nordic-inspired jumper (which was made by her mother, you know).

The cosy jumper features a festive pattern, which includes a deer and tree motif. It is ideal for this time of year, when the nights are longer and – where I live, at least – quite a lot colder.

Remedy's official knitting pattern gives anyone interested in creating their own Alan Wake 2-inspired outfit an overview of the sweater from front to back. It also includes pattern charts, the always important measurements, and tips for what materials to use.

You can take a look for yourself here.

The studio has also released its official cosplay guide for both Saga and Alan Wake himself. Those keen to embrace their inner Saga will also need to get their hands on an FBI jacket and a gun holster.

If Alan is more your style, be sure to look out for a satchel and some elbow patches for your suit.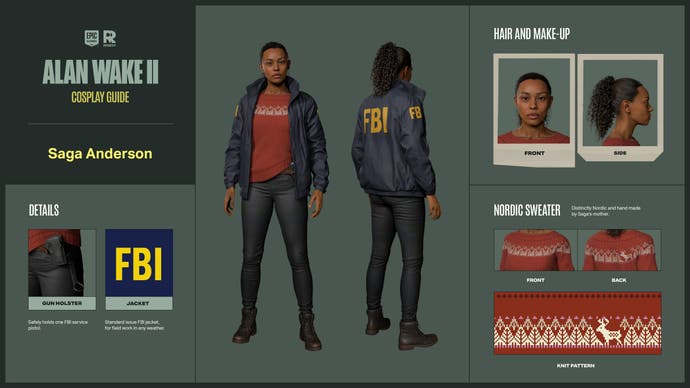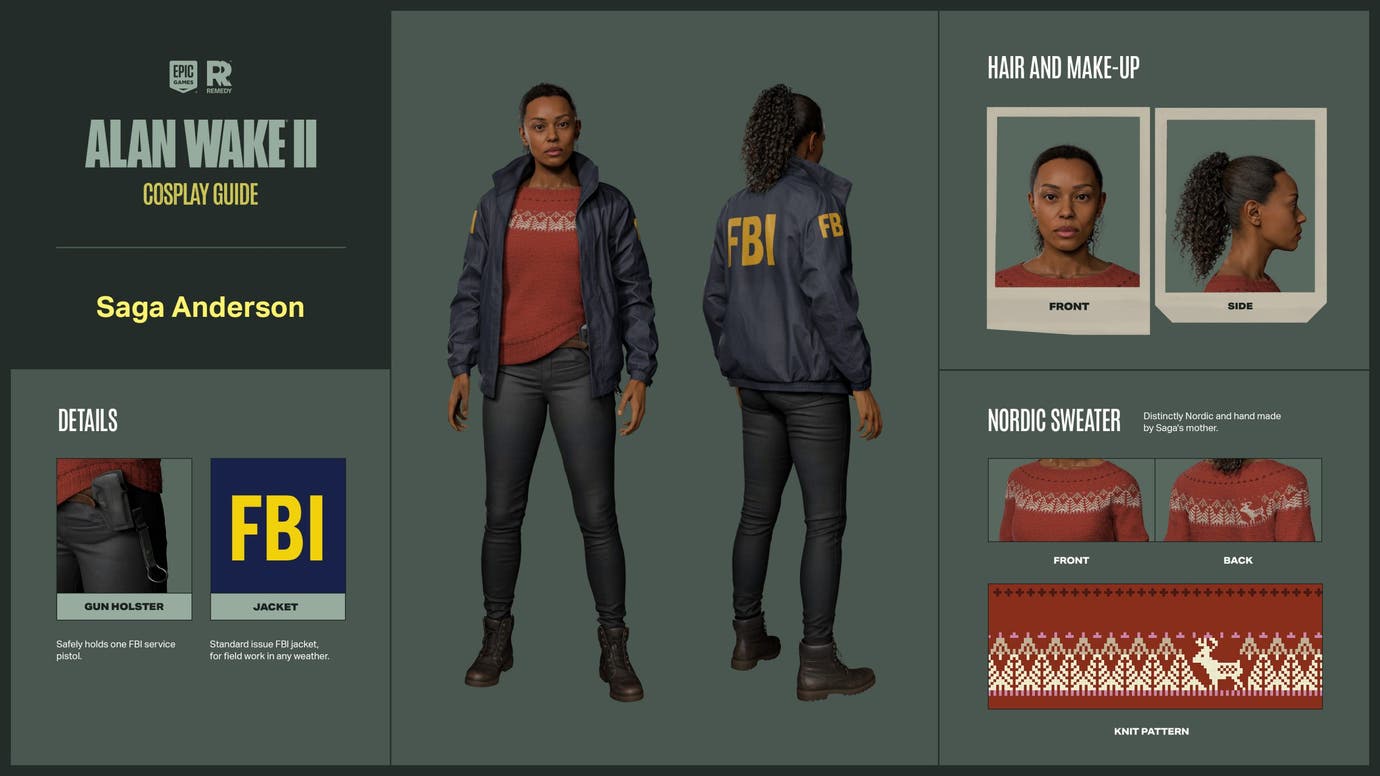 Alan Wake 2 released last month, and is already topping many players' game of the year lists.

It has been nominated across eight categories at this year's Game Awards, which are set to take place on Thursday 7th December (meaning the early hours of the 8th for those of us here in the UK). These nominations include Game of the Year, Best Game Direction and Best Narrative.