Content warning: This story contains allegations of rape and abuse.
Sean "Diddy" Combs and ex-girlfriend Cassie split for good in 2018 after a tumultuous off-and-on romance that spanned a decade.
Cassie, whose full name is Cassie Ventura, who was just 19 when she met the music mogul, filed a lawsuit Nov. 16 in the U.S. District Court in Manhattan alleging that Combs raped and abused her during their time together.
The "Me & U" singer, 37, claimed in her lawsuit that Combs, then in his late 30s, pursued her as a up-and-coming singer signed to his music label, Bad Boy Records. The lawsuit said Combs was prone to "uncontrollable rage," and beat and kicked Ventura, sometimes in front of the staff and employees of Bad Boy Entertainment.
Ventura, who married personal trainer Alex Fine in 2019, claimed that Combs raped her and forced her to participate in "intricately staged and forced sexual encounters" with male sex workers while he masturbated and filmed the encounters. She claimed Combs was able to control her after introducing her to "a drug-fueled lifestyle that kept her complacent and compliant."
Combs' attorney, Ben Brafman, responded to the lawsuit, telling NBC News in a statement that Combs "vehemently denies" Ventura's allegations, calling them "baseless and outrageous lies." He also said Ventura had demanded $30 million from Combs by threatening to write a damaging book about their relationship.
Read on to see a timeline of Combs and Ventura's relationship.
2005: Combs meets Ventura when she's 19
According to her civil suit, Combs met Ventura in 2005 when she was 19, one year before the singer's self-titled debut album was released on Combs' label, Bad Boy Records.
2007: The couple become romantically linked after Combs' split with ex Kim Porter
In 2007, rumors surfaced about Combs and Ventura, who were frequently photographed together at events, around the same time Combs ended his on-again, off-again relationship with Kim Porter, the mother of four of his children who died in 2018.
The never-married father of seven has also welcomed children with exes Misa Hylton-Brim and Sarah Chapman and model Dana Tran.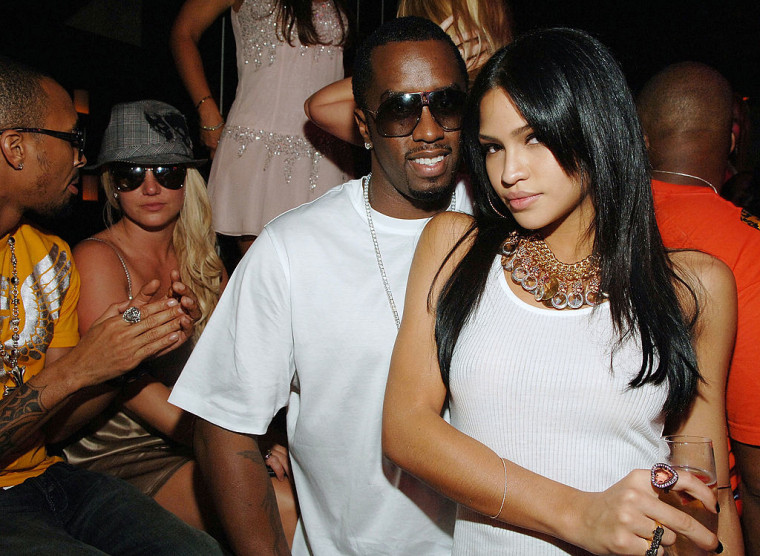 2012: Combs and Ventura appear to confirm their relationship
The pair appeared to confirm that they were dating when they sat side by side at Kanye West's Paris Fashion Week show in March 2012.
The couple continued to be photographed at more star-studded events, including the GQ Men of the Year Party at Chateau Marmont on Nov. 13, 2012 in Los Angeles.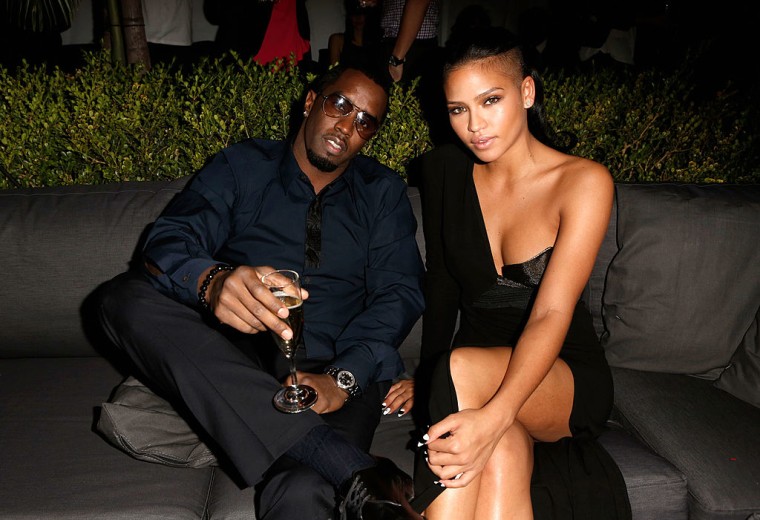 August 2012: Engagement rumors begin to stir
In August 2012, engagement rumors were sparked when Ventura posted a since-deleted photo on Instagram that showed her left hand sporting what looked like a gigantic diamond engagement ring, E! News reported at the time.
A rep for Combs followed up to tell E! News that the couple were not engaged.
February 2014: Combs shares a photo of a diamond ring
Less than two years later, Combs fueled engagement rumors again when he posted a since-deleted Instagram photo of a huge diamond ring on Valentine's Day 2014, E! News reported at the time.
"Baby do you like it? I just want to get you wat you Like ! I just wanna Mk you smile 🙂 #takeDat. !," Combs captioned the photo.
Once again, Combs' rep later told E! News that the couple were not engaged.
2016: The couple squash breakup rumors after an alleged heated argument
Us Weekly "exclusively" reported in August 2016 that Combs and Ventura had "not split" despite media reports saying they parted ways following an allegedly heated argument in Beverly Hills.
January 2018: Combs hints that he wants to start a family with Ventura
Combs hinted that he wanted to have children with Ventura during a January 2018 interview with the hosts of Power 105.1 FM's "The Breakfast Club."
"I'm trying to get to 10 (kids). It's a race," said Combs, adding, "I could go to eight without a problem. I could go to eight real quick."
When one of the hosts asked Combs if he would welcome more children with his "current woman," Combs replied, "Whatever's supposed to happen in the future is going to happen, but that's something that I want."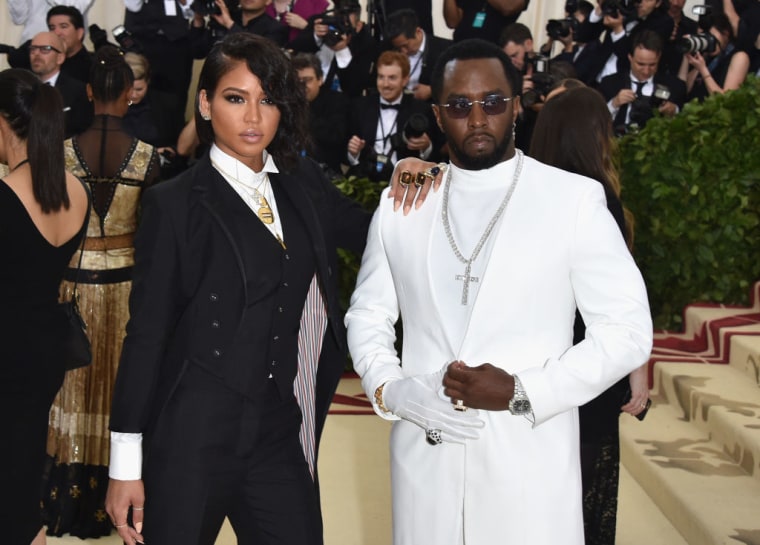 The Grammy winner then clarified, "I would only have (more children) with my girl, of course."
October 2018: The couple confirm they called it quits
In October 2018, Ventura's rep confirmed to the LoveBScott.com website that she and Combs broke up.
"They are indeed no longer together and haven't been for months," the statement read.
June 2019: Combs congratulates Ventura and Alex Fine after they announce they're expecting
Ventura found new love with personal trainer Alex Fine in early 2019.
In June 2019, when the singer announced on Instagram that she and Fine were expecting their first child, Combs responded by posting a since-deleted photo of the couple to wish them well, Billboard reported.
"Congratulations @Cassie and Alex," Diddy captioned the pic at the time. "I wish you all nothing but love and happiness. God bless L O V E."
Ventura and Fine welcomed their first child, a daughter named Frankie, in December 2019. Their second daughter, Sunny, was born in March 2021, according to People.
Nov. 16, 2023: Ventura files her lawsuit
Ventura filed her lawsuit alleging that Combs raped and abused her on Nov. 16. She filed the suit through the Adult Survivors Act, a New York law that allows people who say they were victims of sexual abuse to file civil suits after the statute of limitations has expired.
Combs' attorney, Ben Brafman, told NBC News in a statement that Combs denied Ventura's allegations, calling them "baseless and outrageous lies." He also said Ventura had demanded $30 million from Combs in order to stop her from writing a "threatening" book about their relationship.
Ventura's lawyer, Douglas Wigdor, sent NBC News the following response to Brafman's comments:
"Mr. Comb's offered Ms. Ventura eight figures to silence her and prevent the filing of this lawsuit. She rejected his efforts and decided to give a voice to all woman who suffer in silence. Ms. Ventura should be applauded for her bravery."